, , ,
WinPower solar (wind-solar hybrid) LED Street Light
with Lithium Battery
-- 3 times battery life, 3 times lighting hours, similar price --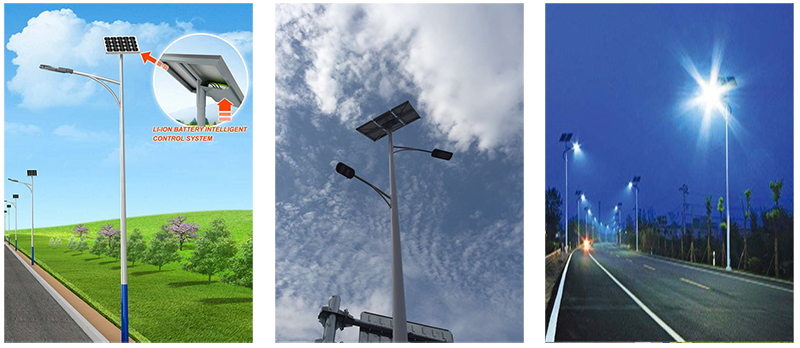 This is our newly R&D product. The core of the system is an integrated intelligent controlling and storage unit with lithium battery. Features (compared with the traditional lead-acid gel battery):
Much longer battery life. 10 years, more than 3 times.

Much more lighting days. Lasting over 5 continuous rainy days with intelligent controlling variable lighting and weak light chargeable mode.

Much lighter weight (one tenth) and smaller size (one seventh). The unit is fixed just under the solar panels, water-proof, anti-theft and saving the trouble of foundation pit making.

No battery memory effect.

No pollution.

Much longer warranty (3 years).

Cost-effective. About the similar price, but with high cost effectiveness.
Once installed, you can feel at ease for 10 years and more !
10/15/20/25/30/40/50/60/80/90/100/120/150/180/200W LED models available

Ningbo WinPower Group Co. , Ltd
Zhejiang WinPower Energy Conservation Technology Co., Ltd
Tel: 86- 574-87881781
E-mail: winpowermkt@163.com http:// www.chinawinpower.com